Ira Stone's Musical History
I was born in 1948 in Queens, NY, and started playing piano when I was maybe three and a half or four. I played piano until I was about ten or eleven, then I picked up the guitar in 1959. I got pretty much into it, acoustic and electric. Then in high school I met Jonny and Jeff Geist. The Geist brothers were both accomplished guitar players. I took lessons from Jonny and he taught me an awful lot back in the early years.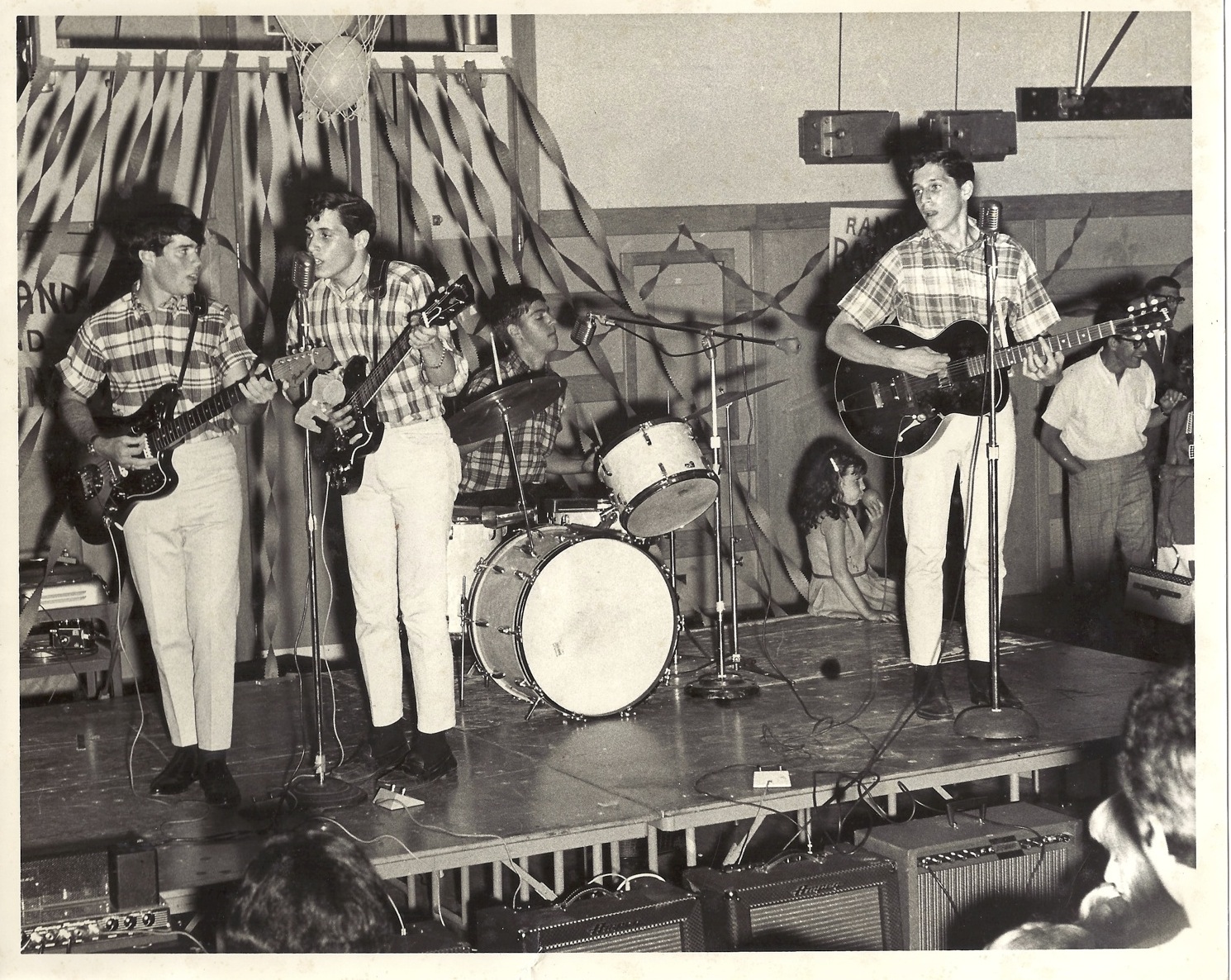 (l. to r. Ira Stone, Jon Geist, Jeff Portney, Jeff Geist)
We had a band called the Fortunes. We used to play the WMCA "Good Guys" shows back in New York. We'd back up all the stars and have maybe ten or twelve acts and they'd do these "Good Guys" shows back in the old days. So I played with The Fortunes with Jonny and Jeff Geist. I guess we had Jeff Portnoy on drums. I don't remember. Anyhow, that band morphed into a band called The Last Word. We got a recording contract, and Bob Feldman produced "Hot Summer Days" for The Last Word. Bob Feldman also produced the McCoys' "Hang on Sloopy." So that took me through high school, playing with The Fortunes until 1965.
Between 1965, when I started college, and 1969, when I met Bert and played at Woodstock, I played with quite a number of musicians in many bands and incarnations. While I was in college I was in a band with John Lewis Parker. I can't think of the name of the band. Parker since has gone on to become one of the more famous songwriters and producers in the music industry. He wrote "Hard Habit To Break" for Chicago with Steve Kipner, and he's produced so many people. He produces Keb Mo and won a Grammy for that. He also writes for and produces a rock band called Smile Empty Soul.
One band I had in 1965 - 66 was called the Stonehenge Circus. We played on Long Island at some of the beach clubs on Lido and Long Beach. Stonehenge Circus did some gigs with Leslie West's band the Vagrants. I had been watching Leslie play with that band since about 1965, and we became friends. He was a great guitar player. In fact we used to hang out in my upstairs bedroom in Westbury, Long Island, and play our guitars through a Wollensak tape recorder on 10 to get that distorted sound. That was before Sam Ash came up with the fuzz tones. Leslie used two Sam Ash fuzz tones in line many times with the Vagrants. While playing with various bands like the Stonehenge Circus, I became friends with Leslie. At the time, I was in college, where, in 1967, I met Maxine, my wife. I took her out to hear Leslie West and we all became friends.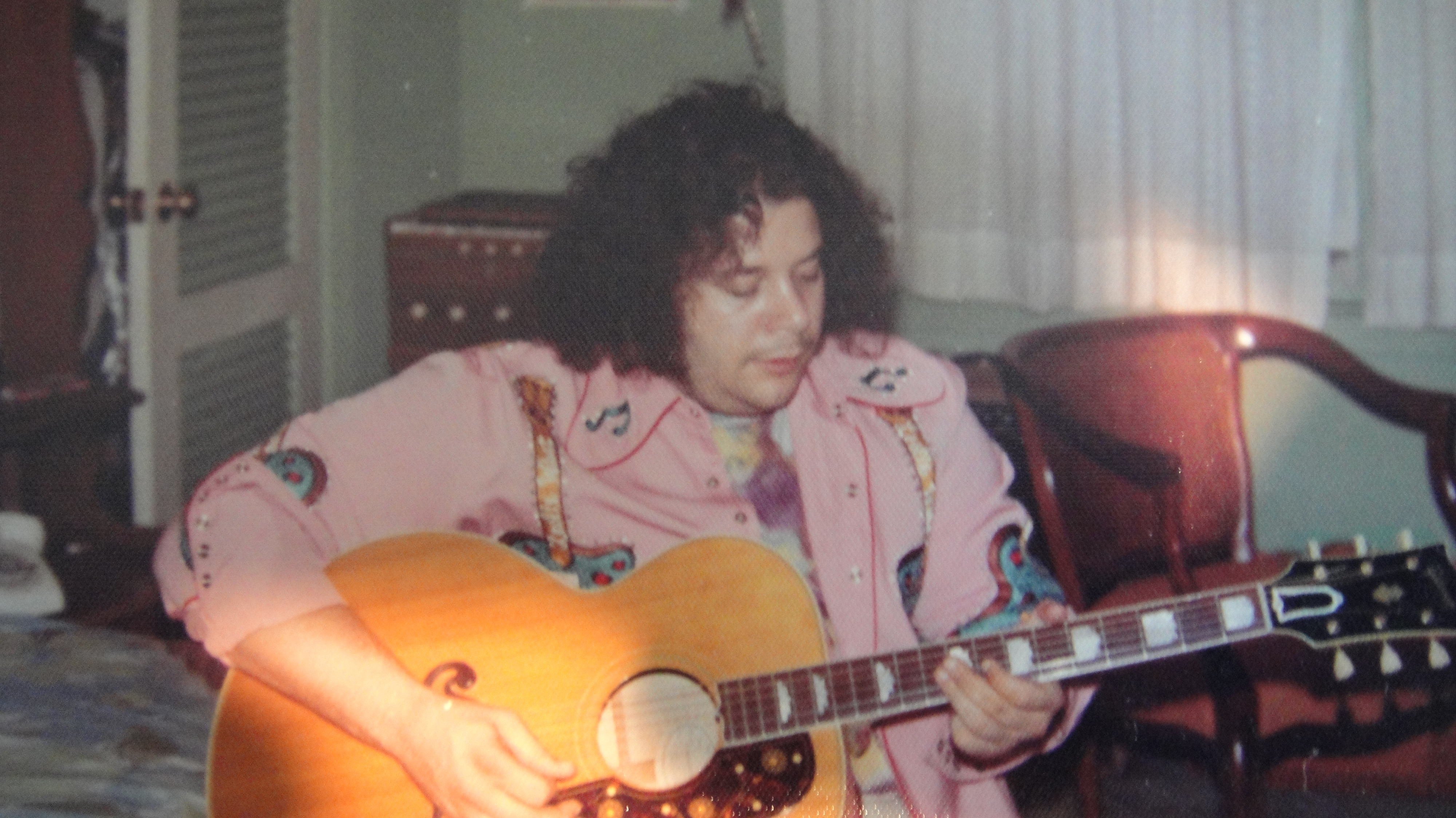 (Leslie West playing Ira's 1948 Gibson SJ-200)
The Vagrants eventually had a number of records released; several of them written by Bert Sommer, whom I had seen around. None of them became really big hits, which was surprising.
During this time I also had a couple of gigs with a band out of the Midwest called the Music Explosion; they had a hit record with "A Little Bit of Soul." Well, when they made their records, the band would go out and perform for a while, but there would still be work for performing and sometimes the band members didn't want to do it, so they'd put together road bands for the hit records. So I was in the road band. The only original Music Explosion guys were Bob Avery on drums and Rick Nesta on guitar. The rest of the band was put together by a musician friend of mine named Larry Laufer. He played keyboards. I did several albums with him for bands he was producing. In that band were also Ron Bretone on bass, Larry Laufer on keyboards, Hal King on vocals, and me on guitar, for a while. Then the Music Explosion made the record "Gimme, Gimme Good Loving" by the Crazy Elephant. That became a big hit, so the Music Explosion road band became the Crazy Elephant road band, although I didn't play with them on the road. I went back to Long Island at the time. I was probably just out of college or about to get out of college.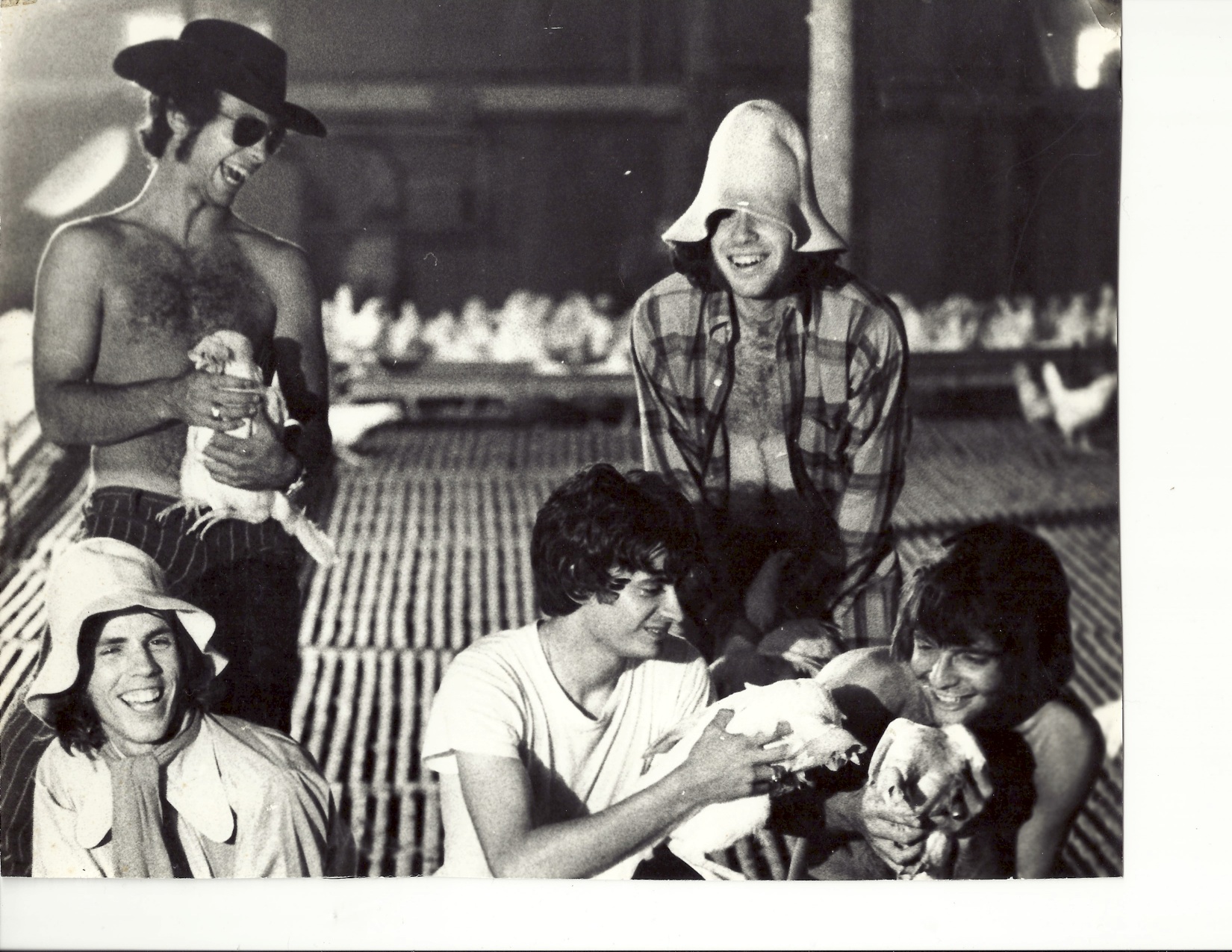 (Publicity photo for the Music Explosion. Ira is top right.)
My next traveling gig was with Chad Mitchell, of the Chad Mitchell Trio. John Denver played guitar in that trio, and Jim McGuinn also played guitar with that band. Then when they put together this nightclub act with Chad, I got the gig as the guitar player. We had Patrick, the bass player from England, who was great, Jerry Peloquin on drums, Tom Coppola from the Bronx on keys. It was quite an interesting jazz/blues band and a very good experience for me. I played some harmonica, but mostly guitar. We were based in Chicago at the Beldon-Stratford Hotel. We played six nights a week at Punchinello's East. After we finished playing, at midnight, we would sometimes go down to hear George Benson play on Rush Street. There was a great music scene on Rush Street in Chicago in those days. I think it was 1970. That was a great experience. We used to play colleges. We also played a ski resort four hours north of Minneapolis/St. Paul. Chad Mitchell was a gourmet cook and he used to make dinner for the bands. We all stayed at the same hotel. Plus we got paid, I think it was probably like $250 to $300 a week, just for being in the band. In 1970, that was a lot of money.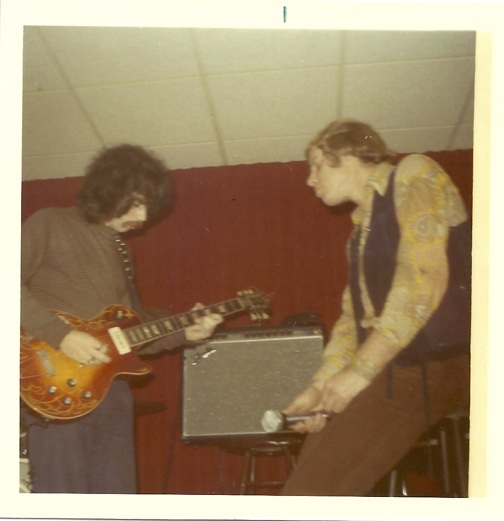 (Ira and Chad Mitchell)
In 1969 I answered an ad in the Village Voice. It turned out to be Bert Sommer looking for a guitar player. He was the star of Hair on Broadway and his first album had been released on Capitol. (It has now been released on CD; click here for an excellent review and photo by Mojo Magazine.) At the time, Bert was working on his second album. I went to audition and we really hit it off. He knew I was a friend of Leslie's and had seen me around, so we put the group together. Our first gig was the Woodstock festival, and if you go to www.bertsommer.com and click the Woodstock link, you can find out much more about that.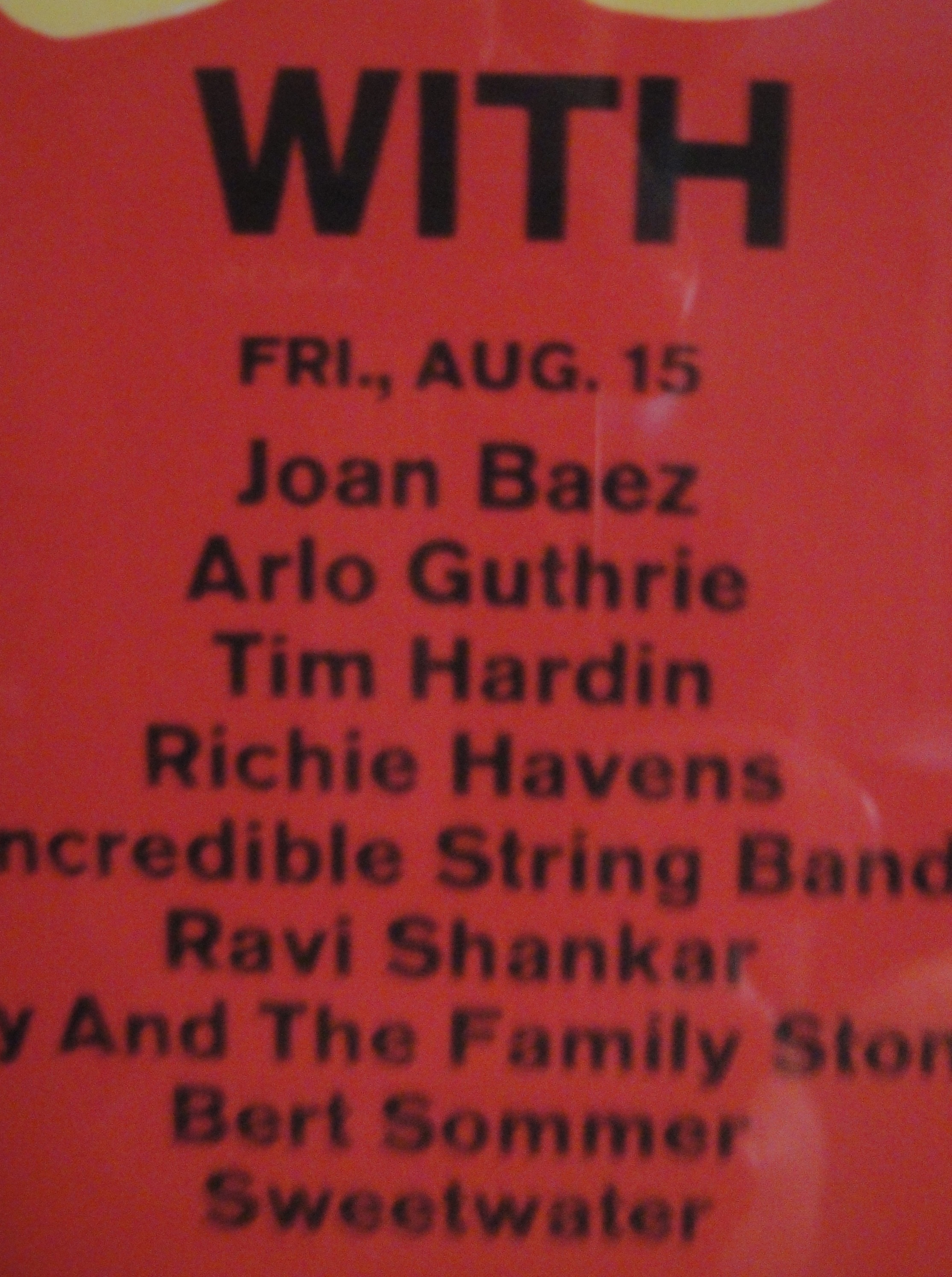 Detail of the original Woodstock poster.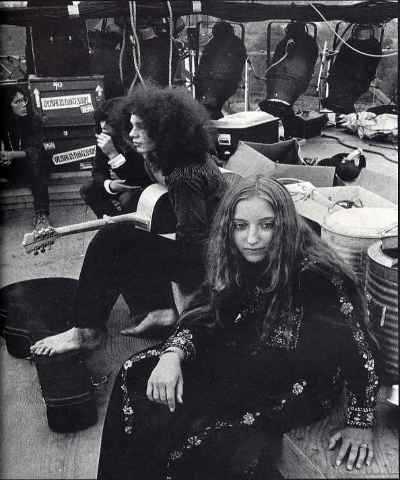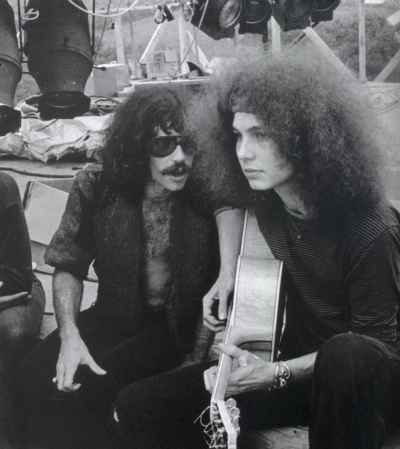 Max and Ira backstage at Woodstock.
From 1969 to 1971 or so, Bert and I did a number of gigs. Some that really stand out in my mind were the club dates we played at the Bitter End, which is still there in Greenwich Village, and also a couple of really good concerts. One night Kris Kristofferson came to hear us. Eddie Simon, Paul Simon's brother, used to come frequently because Bert would play Paul's tune "America," and Paul Simon said it was the best version he ever heard of his tune. And Bette Midler would show up from time to time. We'd see these great people standing in the back of the club watching.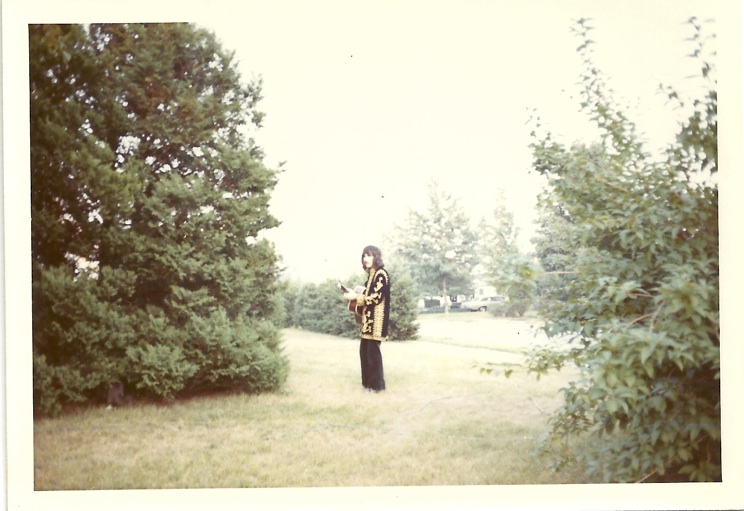 (Ira in 1969 with his 1965 Martin D-35)
In 1970, we opened for the Allman Brothers and Delaney and Bonnie and Friends at the Capital Theater in Port Chester, which was a major venue. The Allman Brothers were the middle act, Delaney and Bonnie were the headliners. They didn't have Clapton with them that night, but they had great musicians. Both bands were amazing. I'll never forget when Duane Allman came into our dressing room and looked at my guitar. I had a Gibson Les Paul and somebody had painted a picture of Jesus on it. I picked it up when I was in the Midwest working with Chad Mitchell. Duane loved the guitar, and of course we got to hear him play slide that night too.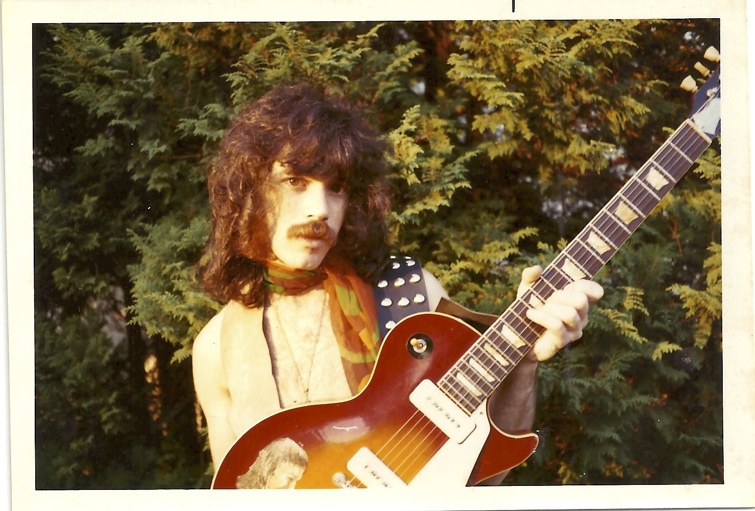 (Ira with 1958 Les Paul with Jesus painting)
The next big concert with Bert was at Carnegie Hall on February 12, 1971. We opened for Poco, Rusty Young's band. That was a great night. Mike Brown from the Left Banke played piano with us, for a song called "Grand Pianist." Mike Brown was in the Left Banke and wrote "Walk Away Renee" and "Pretty Ballerina." He and Bert were friends.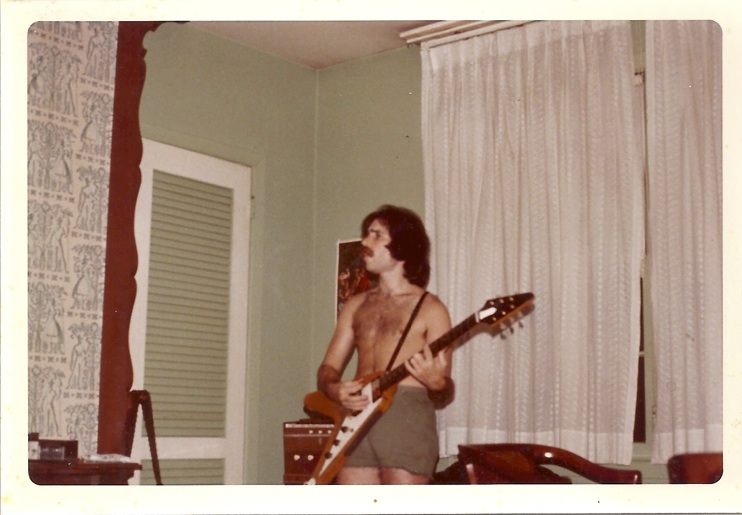 (Ira with his 1958 Flying V circa 1972)
Around 1972 we had a manager named Mark Etra. Mark's good buddy from college was a very wealthy Indian. Mark wanted us to work on our music-on our originals-so he sent us to his friend in India and we spent, on and off, a couple of years performing and writing songs while living in India, Thailand, Malaysia, and Indonesia. Then we'd come back to the States and record. We used to work with a producer named Bob Schaffner at Sound Ideas Studios on West 46th Street. So we accumulated many good recordings over the years. In fact, in 1973, I believe it was, we did a song with Leslie West and Corky Laing of Mountain on guitar and drums and that eventually was put out on our album. Leslie West had a solo album coming out in that early-'70s post-Woodstock era, and on Leslie's first solo album he did one of our songs. It was called "Get My Feet Back on the Ground," but the words were changed. It later became "High Roller." We recorded it one night at Electric Lady Studio in the city with Mick Jagger on guitar. Eventually the authorship changed slightly, but it was still our tune.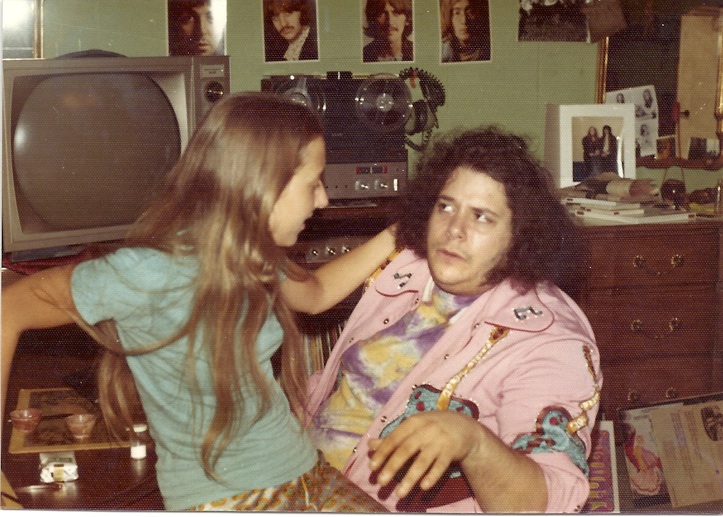 (Maxine with Leslie West in 1973)
We also got credit for another tune on that album called "If I Still Had You," which we wrote with Leslie. About a year later Leslie was producing Dana Valery, Sergio Franchi's sister, on a pop/rock album; she recorded another of our song, "To Be Alive," which was a very interesting tune. I still like it.
Between '72 and '75 we had accumulated enough material for an album, and we got our own record deal with a guy named Paul Mandel. The album was published by Charlie Koppelman and Marty Bandier on a label called Western Hemisphere Records and was distributed by Roulette Records, Morris Levy. That came out in 1976. It wasn't promoted or anything, but at least we had an LP of our own with some very good guest artists on it. We had three musicians from Elephant's Memory who had played with John Lennon. They had played on a couple of cuts on the album and, as I mentioned, so did Leslie West and Corky Laing from Mountain.
We moved to Connecticut in 1975. We were still working on music and playing local clubs. In 1979, for its tenth anniversary, there was a lot of press about Woodstock; we were interviewed by the local papers and decided to put a band together because of the publicity. We met up with Michael McCleery of Ridgefield and Alex Wood of Redding and put our own band together to go out and play some of the tunes from our albums, a lot of new tunes, and some covers. We worked with that band for several years.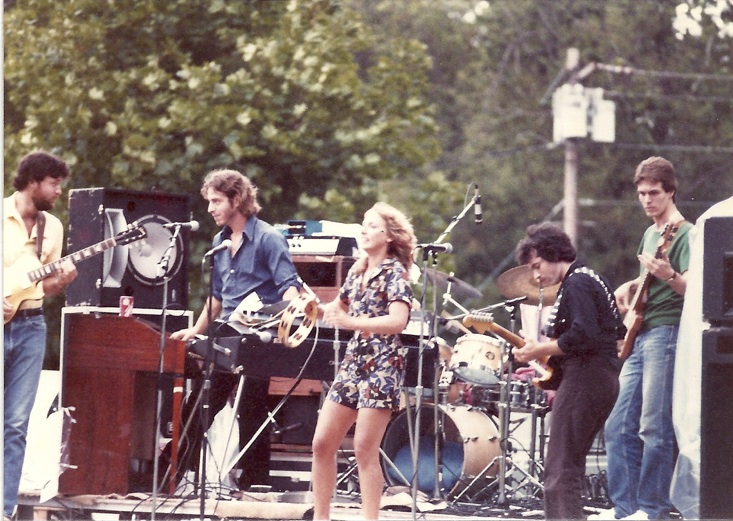 (Max, July 1981)
In 1982, Mike McCleery brought some new players. We had Tyger McNeal work with us. Tyger played with the Average White Band and plays with Jose Feliciano. He was our drummer for a while with Mark Epstein, Ron Rifkin, Paul Byrne, and Maxine and I. That band was called Max. It was a very interesting band that stayed together until about 1985. We were still playing in many different incarnations. We did some solo gigs, just me and Maxine between 1985 and 1989.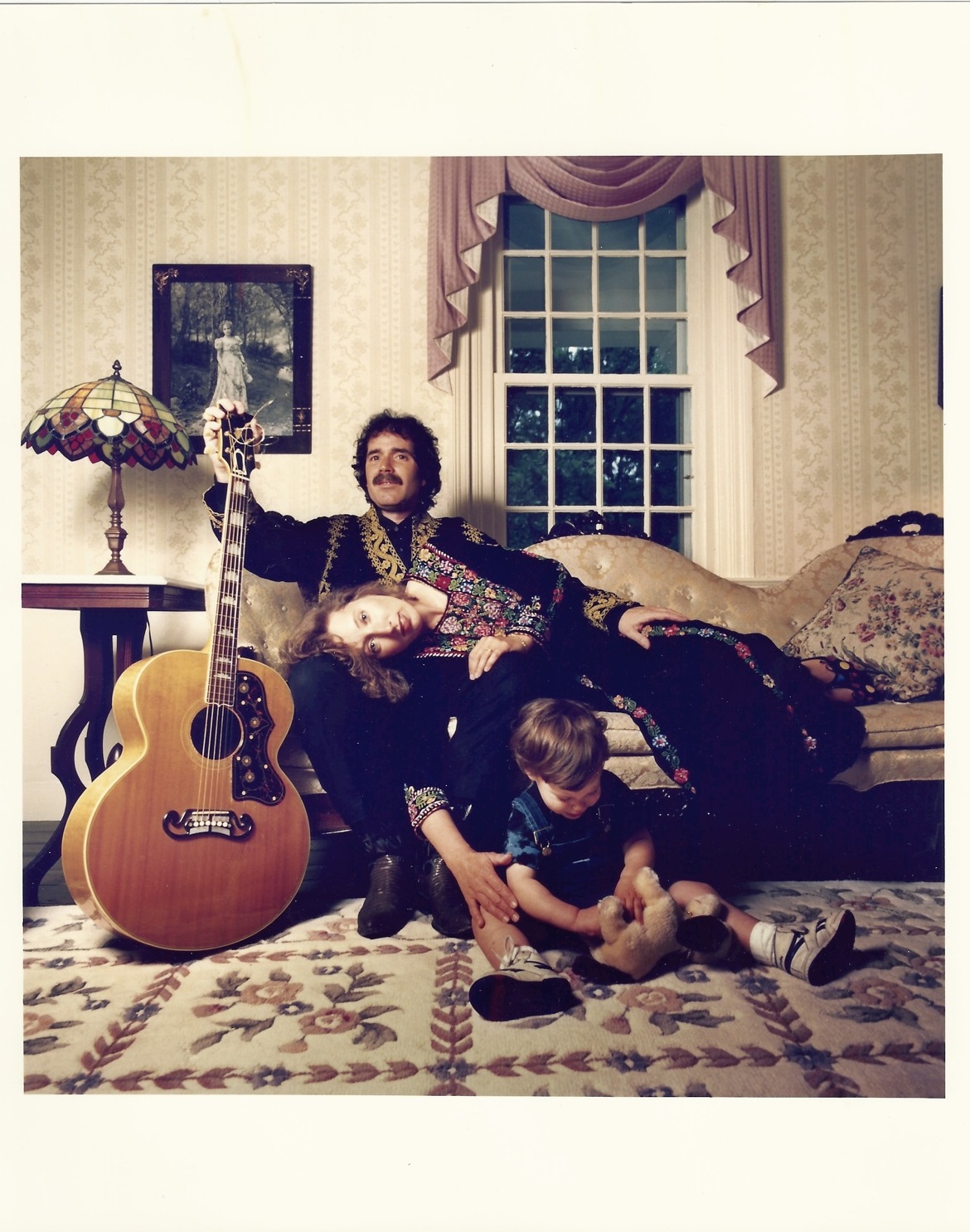 (Life Magazine, 1989)
In 1989, for the twentieth anniversary of Woodstock, we got even more publicity. This time the TV show 20/20 interviewed us, and we were in Life Magazine again. Maxine had been in the original (1969) Woodstock special issue of Life Magazine. They had filmed us backstage, but cut out Bert Sommer's picture and put her picture in. So they came and they re-shot that. We had quite a bit of publicity, so we were out there playing again in various incarnations.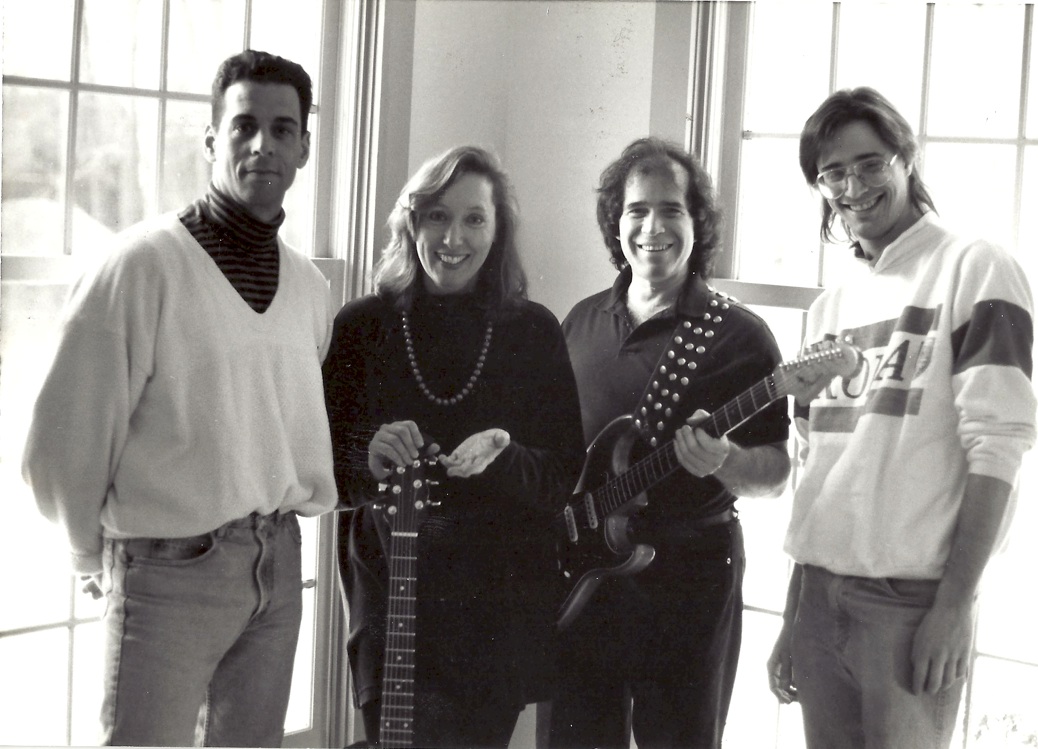 (Maxine and Ira, with Rob Fried and Chris Pike)
We met a local bass player named Rob Fried at a party in 1995 and we decided to put a band together with him and Chris Pike, who owns a music store in Ridgefield. We've been working with that band since 1995 and it is called the Stoneband. In 2001 we recorded a CD. And that band, depending on the gigs, also expanded to include Pierre Guertain, who played sax for a while. We now have Joe Meo, an excellent player on sax and flute with us, and for some gigs we also have Randy Brody on percussion. They're all accomplished musicians and we're still having a lot of fun with it.